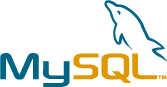 Een paar velden uit tabellen van een cms:
article_tstamp timestamp ON UPDATE CURRENT_TIMESTAMP
article_begin datetime
article_end datetime
article_created varchar(14) latin1_general_ci
De eerste drie velden zijn ( ze zijn zichtbaar in bv phpMyAdmin of met mysql select statement)
2009-04-26 22:05:21
2009-04-20 00:51:06
2019-04-18 00:51:06
1240180866
Opvallend ander veld is het vierde. Dat ziet eruit als een getal. Toch zegt de veldnaam article_created.
Doordat het een open source pakket is kan je in de broncode opzoeken op welke manier dat getal gemaakt wordt. Of als je rechtstreeks in de MySQL "datum" commando's gaat kijken vind je misschien deze opvallende "unix time" functie:
UNIX_TIMESTAMP() Return a UNIX timestamp
FROM_UNIXTIME() Format UNIX timestamp as a date

Toegepast op het getalveld:
SELECT article_id, FROM_UNIXTIME(article_created) FROM `cms_article`
toont een mooie datum: 2009-04-20 00:41:06
Zo'n datum maak je met
SELECT UNIX_TIMESTAMP('2007-11-30 10:30:19')
Opgelet voor verschillen als je heen en weer omzet.
Reacties uitgeschakeld

voor MySQL datums die eruitzien als een getal (unix timestamp)